Custom Bolo Tie Medallion/ Bolo Tie Necklace
A bolo tie (also called as shoestring necktie, bootlace ties, bolo necklace etc.) is a type of necktie consisting of a piece of cord or braided leather with decorative metal emblem.
We strive to provide bolo tie medallion that will fully satisfy even the most demanding customer and we are proud and confident about everything we create.
Feel free to send us your ideas and let us help you to create the Custom Bolo Tie Medallions for your business!
Bolo Tie is a type of necktie consisting of a decorative metal piece and cords.
Decorative metal can be made by hard enamel/ imitation hard enamel/ copper soft enamel/ iron soft enamel or printing logos.
Backside fixed with our standard fitting of #163 plus black cord.
Bolo tie is also a essential item of boy scout.
But except bolo tie, we have produced many other boy scout items such as neckerchiefs, iron on patches, woggles etc.
Below for your referral.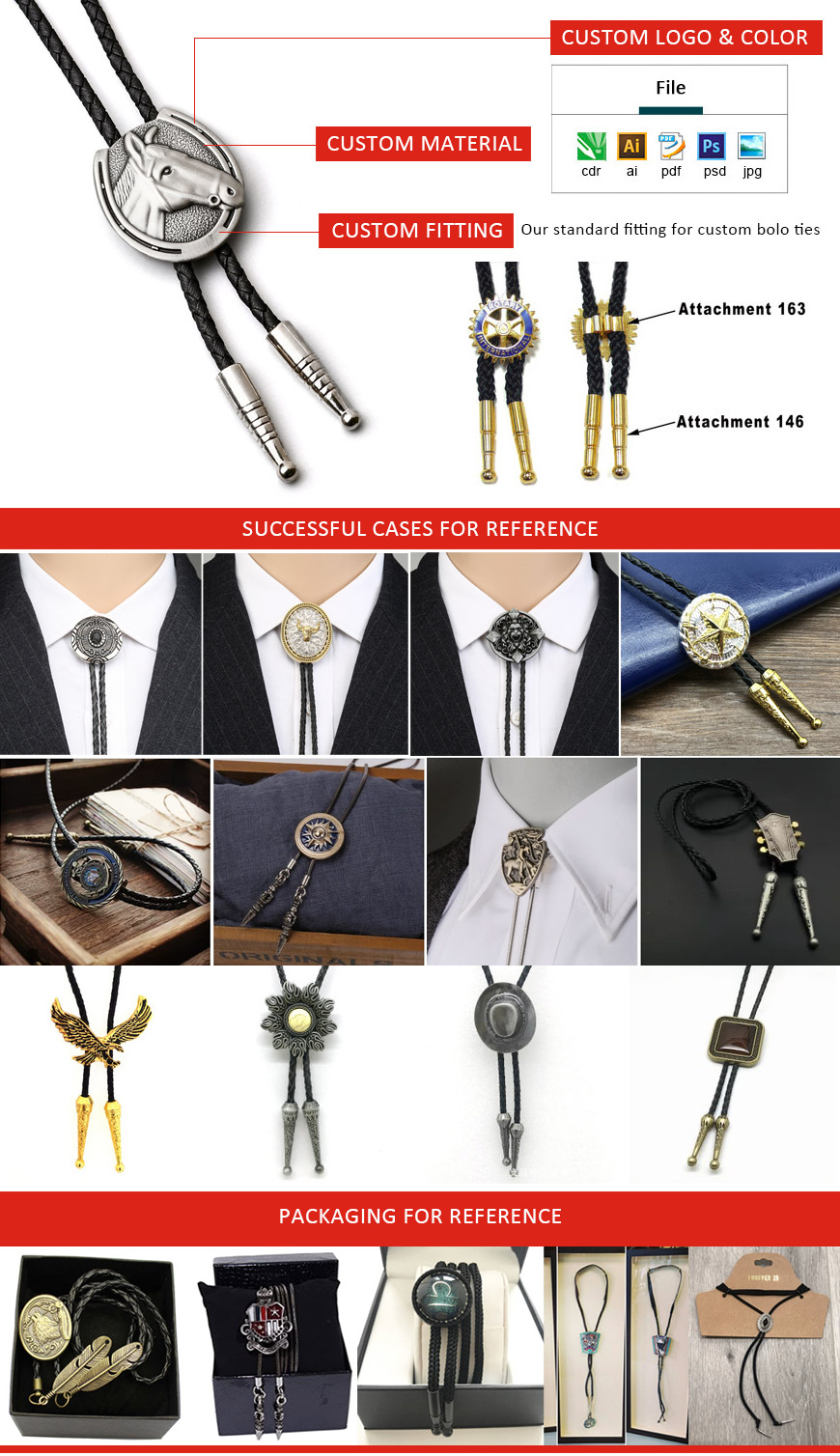 If you want to see our recent works, we are always happy to see you at our showroom in Taipei and are happy to take the time to discuss your ideas in person. Whether you're approaching us with a mature or an unpolished idea, we'll help you get it done.