There are various material that available for custom drink coasters, from PU leather drink coasters, diatomite coasters, cork coasters, metal drink coasters, EVA coasters, silicone rubber coasters and cardboard coasters etc.
Companies in any industry can benefit from giving out these promotional coasters at trade shows, conventions, fairs, festival and more!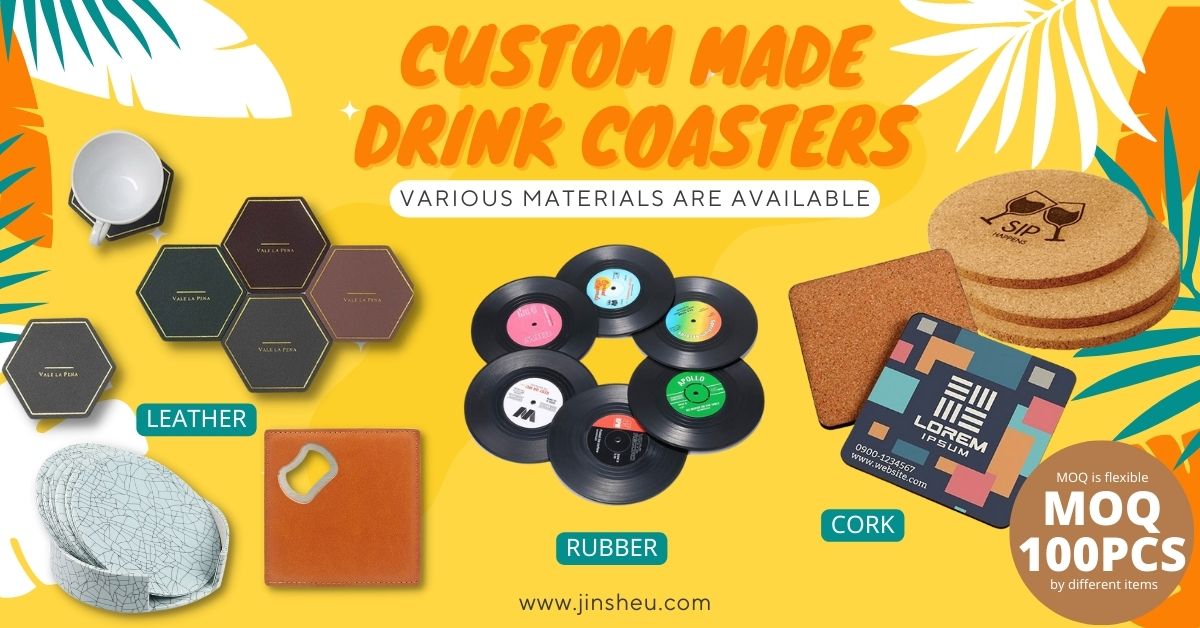 Diatomite Drink Coasters
Leather Drink Coasters
Metal Coasters: High quality & lasting impression. Custom metal coaster is popular in these years.
Acrylic Coasters: Made out of high quality acrylic which is crystal clear.
Cork Coasters: Front side is 200 grams paper and backside with cork padded.
EVA Coasters: Made of PVC+ paper + 3mm EVA pad.
Silicone Coasters: Washable & flexible that grips very well to any surface.
Soft PVC Coasters: Soft coasters are bendable and incredibly resistant to damage.
Tin Coasters: Made of tin plate and padded with cork or EVA on backside.
Kindly check below leaflets for more details of customize your own promotional drink coasters.  We are looking forward to servicing your present as well as future needs and requirements.